Profile for c_kick:
Profile Info:
c_kick / S.R.A.A. / hnldesign
one of the last cockmasters of the universe
This is where I produce my AAA+ class crap:
And this is me, being retarded aka my normal self:
Claim to fame: The Record-Store Cats
Check them here
I used to be on
worth1k
.
Being the proud B3tard that I am, I live in Utrecht, in the heart of the Netherlands (you know, next to the third reich). Amongst other things, I enjoy designing stuff and photographing things.
On designing, the only programs I use for all my b3ta work: Photoshop and Imageready. Frame by frame, moving, rotating... it's much like stop motion animating only without the scissors..
Recently, for the more complicated animations (such as the crab and the transformers) I began using After Effects. For obvious reasons.
On the note of music, I'm a very big fan of Bent and lots of other electronica/disco shite. Procol Harum is on the top of my oldies list.
Some icons I made
family guy:
others:
Awards
Stupidest FP ever
(I do agree) - bestowed upon me by Urbane Legend
Prof UnderCover
awarded me
the Iron Rob! SCHNELL!
Bilbobarneybobs
awarded me
this:
The freebs gold pawprint for services to animation.
All thanks to the
scared pandabear
I made.
I won Cock Tuesday!

I'm officially the gangplank on the ship of fools. I think gangplanks are essential.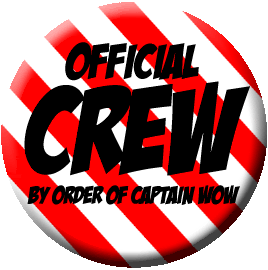 Barryheadwound's testimonial on me: (of which I am quite proud)
"He consisntently and reliably makes high quality images, sticks to generally accepted guidance about board behaviours, and hence has significantly more leeway in his activities.
It's called a double standard. It's rather common on internet forums. Get used to it."
Probably the funniest story I read on b3ta http://www.b3ta.com/board/7814015
My mong heroes:
more on them here:
http://www.b3ta.com/board/7949415
http://www.b3ta.com/board/7949493
http://www.b3ta.com/board/7949590
http://www.b3ta.com/board/7949617
http://www.b3ta.com/board/7949668
http://www.b3ta.com/board/7949698
http://www.b3ta.com/board/7949717
http://www.b3ta.com/board/7949760
http://www.b3ta.com/board/8010793
http://www.b3ta.com/board/8020766
http://www.b3ta.com/board/8020845 - quite a spectacular one, I must say
Look, I made a hypothetical goatse movie intro:
Which I subsequently transformed into a well acclaimed
Ben Folds video
Recent front page messages:
Best answers to questions: