Profile for Photoshop Bitch:
Profile Info: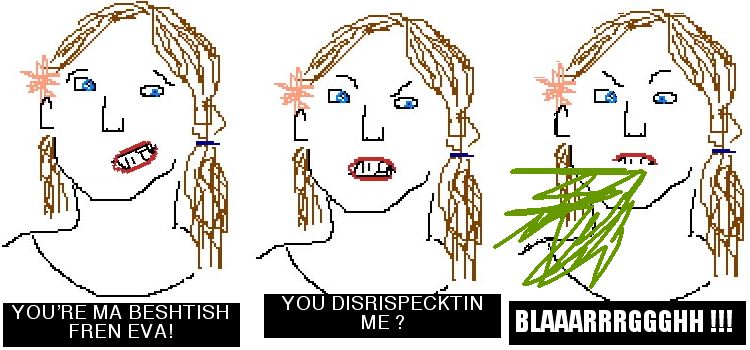 Hi stalker. My real name is Steffi. I can be bribed with gin, brie, flapjacks or H+M vouchers.
Being a pretentious attention-seeker, I have a blog:
Theory of Decadence
It also appears
I'm on twitter
.
One of my proudest moments on b3ta was inspiring this
artwork by Atomic
WHAT THE CRITICS SAID: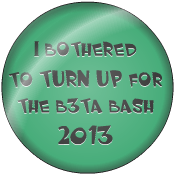 Missed a good flounce? Want to reminisce over your favourite flounce? Then visit: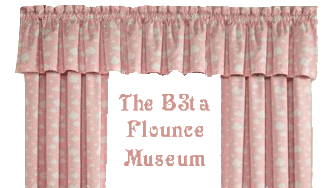 In memory of those who fought and went away, in a huff.
(I will sort out those seams at some point)
Sir Zyk0tik
("teaboy") - 26th January 2005
zerodin
- 1st October 2007
CJcypher
- 28th of January 2010
LS18: A little problematic this one, as it took place over several threads and he deleted a lot of it.
Here
is the main showdown, including the bit where he claims he only made his bad-taste Anne Frank image because he didn't know who she was.
* His
parting gift
(thanks to Batter Pudding Hurler for the screencap)
*
Response
from Bela Lugosi's Dad, plus another screencap courtesy of Jahled.
FIEND
*"Gordongate"
gets blown open
: - 24th January 2012
Moggy
(first time): - 7th February 2012
ideasbychuck
- 26th March 2012
Clay
- 9th April 2012
*The
Return of Wanky
Moggy
(again).
*The
showdown with atomic
- 20th April 2012 (NB: Moggy returned to b3ta on the 23rd. The saga continues...)
Moggy
(3rd time, "sorry for recycle") - 8th June 2012
*
Moggy doesn't like dead cat art
*
... or Micto
Moggy:
ENDGAME
- 15th June 2012
N.B. Moggy had by this point changed her username to "Death is the Eternal". This will be reflected in all her earlier entries in the museum.
Please gaz me if you have anything to add to the museum :)
Recent front page messages:










Best answers to questions:





read all their answers]