Grandparents
My awesome grandad flew in Wellingtons in the war. Damn, those shortages were terrible. Tell us about brilliant-stroke-rubbish grandparents.
Suggested by Buffet the Appetite Slayer
( , Thu 2 Jun 2011, 21:51)
« Go Back

My Norn Irish Grandad
I'll never forget that day. I was playing for my Sunday League team, scored the winning goal, came home on a high. And there was my wife at the door.
"Your grandad died last night. He got out of bed, had a heart attack and ..."
Like a sledgehammer, and I vowed never to forget him.
Not difficult - when ever I go up to London, I make a point of going to see this: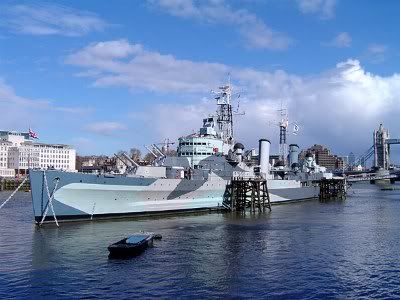 My old grandad, you see, worked in a reserved occupation during WWII, and played no small part in building this beauty at the Harland & Woolf yard in Belfast.
Hell of a memorial.
( , Thu 2 Jun 2011, 22:07,
3 replies
)

Cool
*click*
I found out not so long ago one of my great-grandad's on my dad's side had an engineering workshop in east London around the turn of the (last!) century. He built some of the first electric cars (well, golf buggies by today's standard really). I'd love to know more about it, but there's no evidence like you have.
( , Thu 2 Jun 2011, 23:10,
closed
)

lovely..
Good to have a permanent souvenir like that. FWIW, when we sailed past after my brother's mid-river wedding, everyone on board ran over to wave..
( , Fri 3 Jun 2011, 21:51,
closed
)
« Go Back