Bastard Colleagues
You've all known one. The brown-nosing fucker, the 'comedian', the drunk, the gossip and of course the weird one with no mates who goes bell ringing, looks like Mr Majika and sports a monk's haircut (and is a woman).
Tell us about yours...
Thanks to Deskbound for the idea
( , Thu 24 Jan 2008, 9:09)
« Go Back

Sorry,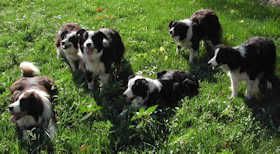 i thought it said border collies.
( , Sat 26 Jan 2008, 2:07,
6 replies
)

Internet dyslexia?
That pic is soooo funny and I'm not even totally sure why
( , Sat 26 Jan 2008, 14:10,
closed
)

cool!
I am a dog person, they are class, I want one. I think you may have exposed my only weakness (well, border collies and stationery shops).
( , Sat 26 Jan 2008, 19:43,
closed
)

that one looks like my Boris!
my dog...
hehe good one
*clicky woo*
( , Tue 29 Jan 2008, 15:52,
closed
)
« Go Back