Dressing Up
Rotating Disembodied Head asks: Have you spent 10,000 man hours recreating a costume of a minor character from Star Trek to wear at conventions or merely turned up at a party buck-naked and sporting a mouthful of custard which you spit out on demand and declare yourself to be a zit? Tales of the old dressing up box, fancy dress parties and stealing panties off next door's line. Said too much.
( , Thu 25 Oct 2012, 12:37)
« Go Back

I do like a good halloween dress up
Here are a selection on some of my home made costumes from the past few years..
Firstly, here's Ash - complete with boomstick: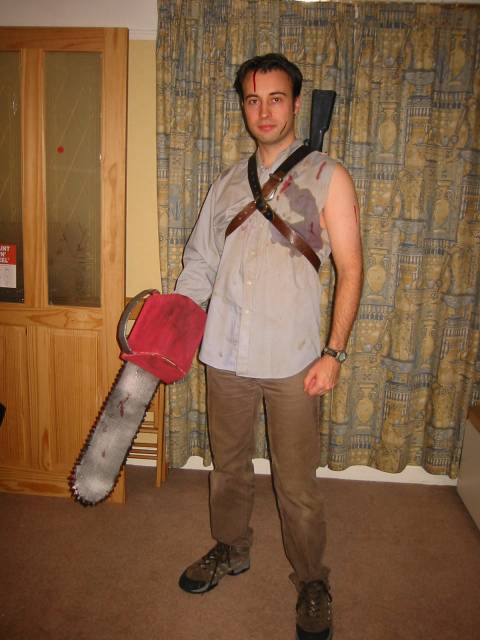 Only took me an evening or 2, so pretty quick for me.
Next, let's go a bit darker with Pyramid head from Silent Hill: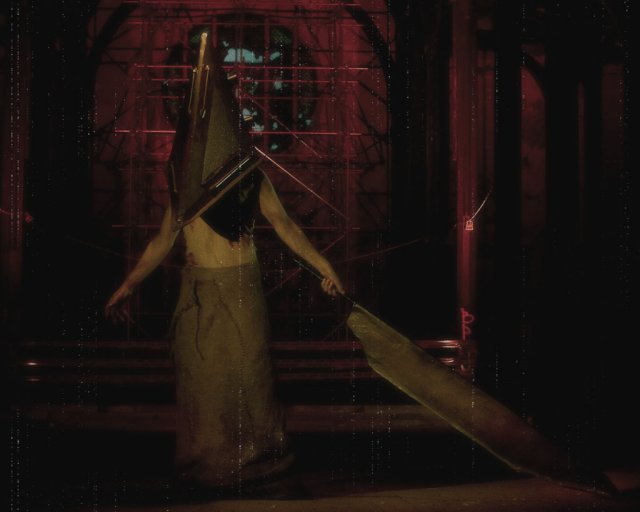 This took me a couple of months, mostly making the head out of an old bike helmet, lots of cardboard and paint. The knife is cardboard round an old pool queue.
Finally, my magnum opus... My space marine: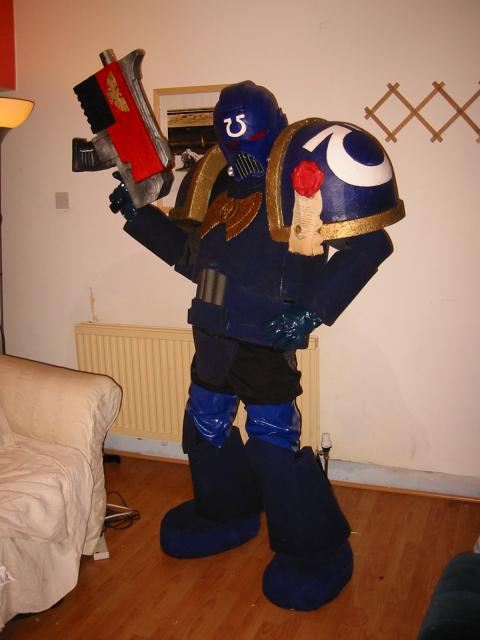 This took me about 100 hours over the course of 11 months. Papier mache over bike helmets, glueing and scultping polystyrene foam sheets by hand, attacking foam insulation with scissors sourcing non reactive varnish from the US and mixing copious amounts of wallpaper paste and poster paints.
Won a few competitions though!
Best part of all my dressing up was when I was supping a few bevvies outside a pub while dressed as pyramid head and some guy came up to me and said "Woah! Great costume dude! That's the best costume I've seen since that guy dressed up as a space marine a couple of years ago!". That'll be me then..
( , Thu 25 Oct 2012, 16:33,
7 replies
)

Good call on going as Ash!
Did you say "Groovy" when you finished the chainsaw? :-)
( , Thu 25 Oct 2012, 16:45,
closed
)

That's the best space marine costume I've ever
seen
on the internet.
( , Thu 25 Oct 2012, 23:15,
closed
)
« Go Back