Profile for HappyToast:
Profile Info:

Chris, chap, friendly fella that wishes the world believed in Karma, and that someone would hire him to do this at high res for a living!
Also quite opinionated and likes a good discussion which gets me in to trouble too often, mainly because people confuse "pub chat" with siriuz internet biznss.
It's my own stupid fault no doubt :D

Apologies if I inadvertently upset you by the nonsense/comedy swears/sarcasm I post, if you are bothered by something, please do gaz me and we'll sort it out.

Links:
Twitter
Facebook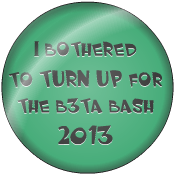 It's a sad fact but it seems I need this:
If you follow the link below you find the legal conditions of using my images. In short, they can be used, but not for any commercial purposes. If you do want to use my images for any other reason than this, you can email me via my website www.happytoast.co.uk




This work is licensed under a Creative Commons Attribution-Noncommercial-No Derivative Works 2.0 UK: England & Wales License.


Here's my first ever post!





Recent front page messages:


























































































































































































































































































































































































































































































































































































































Best answers to questions:





read all their answers]